Szórványnap a Kornis kastélynál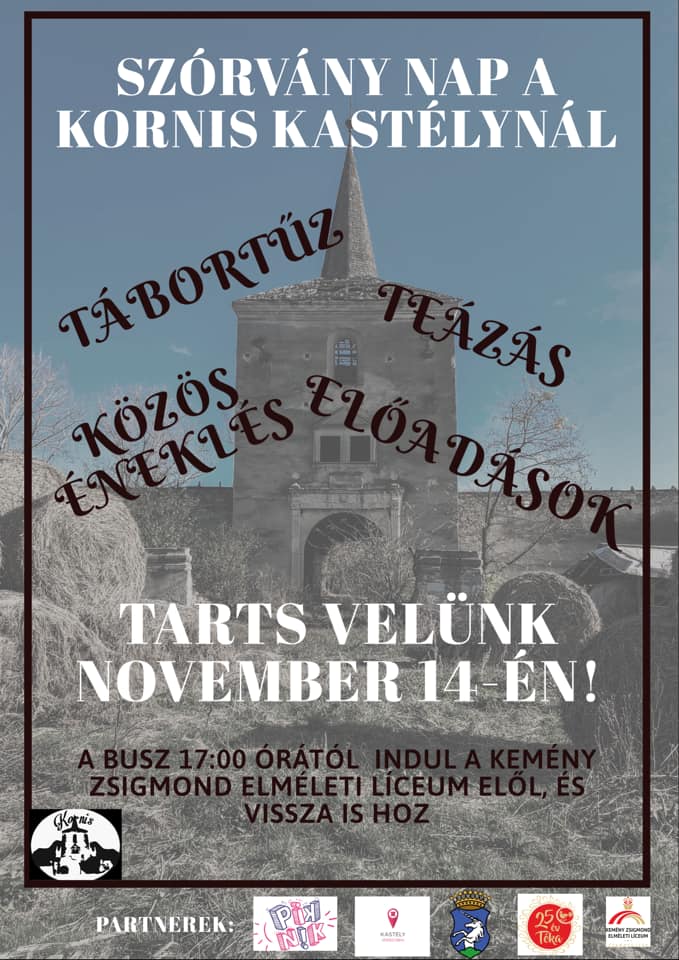 A tavalyihoz hasonlóan idén is megszervezik a szórványnapot a szentbenedeki Kornis-kastélynál.
Tarts velünk 2019. november 14-én, és gyere el a Kornis kastélyhoz ünnepelni!
A szamosújvári iskolások számára a busz 17:00-tól indul a Kemény Zsigmond Elméleti Líceum elől, és vissza is hoz.
Várunk szeretettel tábortűzzel, közös énekléssel, forró teával!
A rendezvény partnere a Kastély Erdélyben/PIKNIK.

News
The second edition of Awake Festival will take place at the Teleki Estate between 17-19 august 2018. The line-up includes famous international bands like Morcheeba, Wilkinson or The Subways, but also Romanian and Hungarian ones. 

Six castles in Transylvania, Romania joined the series of events called PIKNIK – Open Castles' Week, coordinated by the Castle in Transylvania Programme between 24th and 27th May and jointly attracted over 3000 visitors.