Cea de-a doua ediție a Festivalului Awake la Gornești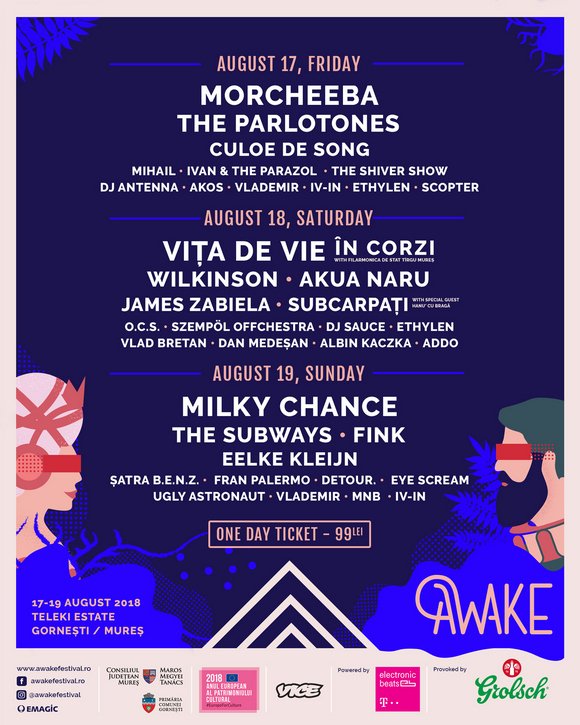 Între 17-19 august 2018 se organizează cea de-a doua ediție a Festivalului Awake pe Domeniul Teleki din Gornești. Line-upul include formații internaționale ca Morcheeba, Wilkinson sau The Subways, dar și formații din țară.
Pentru detalii urmăriți site-ul sau pagina de Facebook a festivalului.
News
The second edition of Awake Festival will take place at the Teleki Estate between 17-19 august 2018. The line-up includes famous international bands like Morcheeba, Wilkinson or The Subways, but also Romanian and Hungarian ones. 

Six castles in Transylvania, Romania joined the series of events called PIKNIK – Open Castles' Week, coordinated by the Castle in Transylvania Programme between 24th and 27th May and jointly attracted over 3000 visitors.