Awake Festival at Teleki Castle in Gornești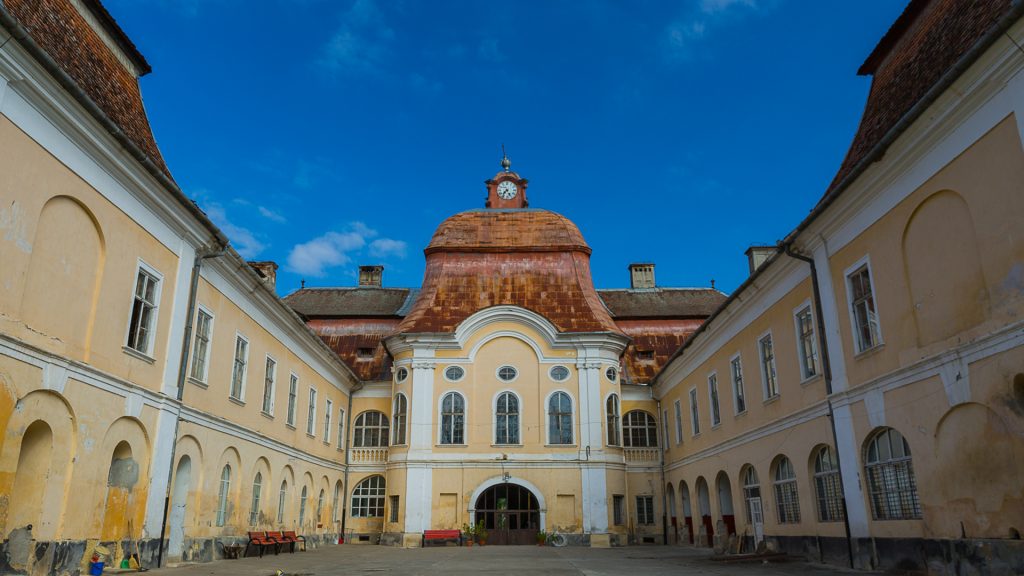 Nestled in the heart of Transylvania, in the stunning natural surroundings of a lush green park and the 18th-century baroque Teleki castle, considered the "most beautiful castle in Ardeal", the festival begins its story on the weekend of 1-3 September 2017.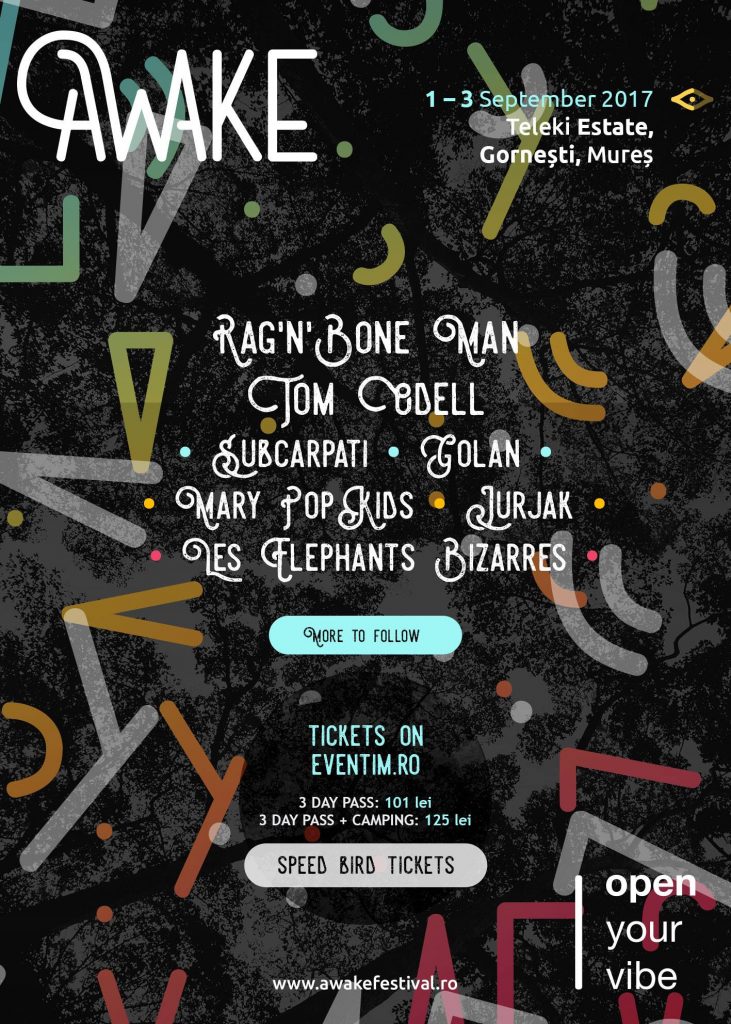 First acts announced are Rag'n'Bone Man, the musical revelation of the year, Tom Odell, Subcarpati, Golan, Mary PopKids, Jurjak and Les Elephants Bizarres.
The festival is looking to offer an eclectic experience, not just concentrating on music, but also celebrating various forms of art and the picturesque outdoors, in a cozy, enchanting, intimate, unique landscape, where everybody is free to express themselves. An explosion of color, vibrancy and joy, visual spectacle, and relaxation to the max, with lots of fun and wonderful attractions to keep you on your toes and ready for an adventure to last… until next year!
For updates, visit the festival's website and Facebook page http://www.awakefestival.ro, http://www.facebook.com/AwakeFestival.Ro
_________________________________________
Extra fun activities: Open call – Artdoor, big art installations contest at Awake, The Forest Library, Cinema Under the Bridge, Serenity Meadow, Feed Your Mind Platform, The Grown-up Playground, Designer Bazaar, Glamping & Camping, The Experimentalist Brewery, Street & Gourmet Food at the Castle, Forest Food Village
News
The second edition of Awake Festival will take place at the Teleki Estate between 17-19 august 2018. The line-up includes famous international bands like Morcheeba, Wilkinson or The Subways, but also Romanian and Hungarian ones. 

Six castles in Transylvania, Romania joined the series of events called PIKNIK – Open Castles' Week, coordinated by the Castle in Transylvania Programme between 24th and 27th May and jointly attracted over 3000 visitors.